Sometimes we are measured by what we overcome.
Mark and Jenn were looking for a kitchen renovation. They took their style cues from existing furniture that we matched perfectly. A painted kitchen and stained island design were uniquely created for their new home.
Prior to the install, an exhaust vent was installed in the wrong place, so we made changes on the fly. The flooring company damaged the new cabinets during their installation and ultimately did not finish the job. We fixed what was damaged and continued to work with Mark and Jenn to overcome the contractor issues they faced. A satisfied client is what is most important.
They wrote to our designer:
"Further, your continued help and attention to detail after the installation was incredible. Your eagerness to bring people back to touch up small issues, replace damaged cabinets, and to ensure everything was to our satisfaction was much appreciated. I imagine most companies would walk away from a project after being paid but MCK's willingness and eagerness to ensure our complete satisfaction was above and beyond.
So thank you again for everything you did. MCK and you, in particular, will come highly recommended in the future."
MCK Kitchen & Bath
We'll make you love your kitchen (again).
Share this post!
[wd_hustle id='5' type='social_sharing'/]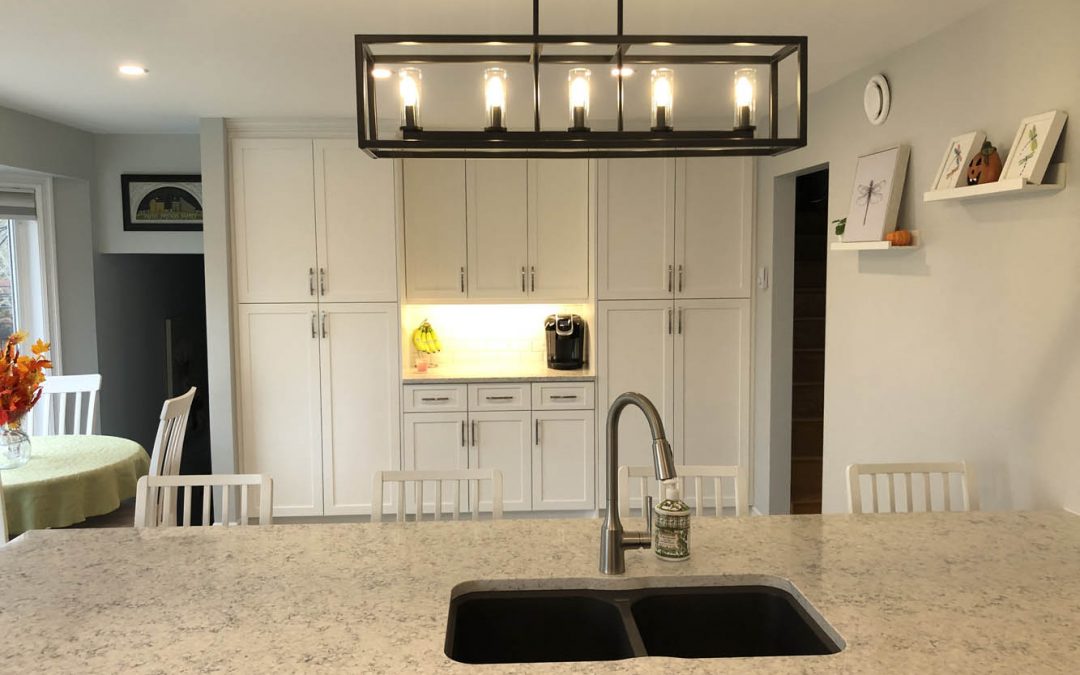 Our beautiful kitchen basically transformed our entire home.
read more
Kitchen & Bathroom Cabinetry
made easy
1 - Make An Appointment
CALL US at 902-468-6453 or CLICK HERE to request a time to view our showroom
2 - FREE Consultation
Work with a professional to design the kitchen and bathroom cabinets of your dreams
3 - We plan, coordinate, and install
Kick back and relax while we take care of all the details, informing you every step of the way
4 - Love your kitchen and bathrooms again
Enjoy the new look, storage space, and efficiency your new kitchen and bathroom cabinets bring
VISIT OUR SHOWROOM
CALL US at 902-468-6453
or FILL OUT THE  FORM and we'll be in touch shortly.
Contact Us
MCK Kitchen & Bath
Address: 19 Akerley Blvd, Dartmouth, NS B3B 1J7
Phone: (902) 468-6453
Hours Of Operation
Sunday Closed
Monday 9a.m.–5p.m.
Tuesday 9a.m.–5p.m.
Wednesday 9a.m.–5p.m.
Thursday 9a.m.–5p.m.
Friday 9a.m.–5p.m.
Saturday 9a.m.–4p.m.
Evening Appointments by Request

Kitchen Cabinets Made in Halifax, Canada
Popular Pages
Payment Options
Cash
Financing
American Express
Mastercard
Visa